Recipe Book
Recipe Book
22 January 2018 (by admin)
We are launching the WGPS cook book!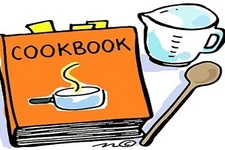 At Woodland Grange we have made a commitment to supporting our children with food education for the last few years and we want to continue that work. We need your help to put together a cook book full of fantastic, family recipes that have been tried, tested and tasted! The children can bring in their recipes (snacks, salads, main meals or desserts - anything!) We will shortlist as many as we can and put together the book. It will be printed and published then sold at FoWG events. We will also make some of the recipes at school - yum, yum!
We want as many as we can so send in your recipe as soon as you can!