EYFS
Welcome to the Foundation Stage
Creating a positive start to your child's journey at school is crucial. At Woodland Grange we want our children to be active, independent learners from their very first day with us.
We encourage them to be curious and imaginative.
We teach them to ask and answer questions — find things out & explain to others.
We want our children to be aware of the world around them.
We encourage them to be independent.
Forest School and outdoor learning is a big feature at our school. This helps the children develop their physical skills and core strength, which is vital for everyday life at school and beyond. It also provides many open-ended learning opportunities, which in turn creates team work, problem-solving and allows the imagination to flourish.
Our PE day is on a Friday. Please ensure all jewellery is removed on these days. Children need a simple PE kit of a T-shirt and sweatshirt (in the colour of their school house) and black shorts. These need to be in a drawstring bag, which is named.
Here is the menu for 2023/24. As a school we are option 1 & 3, please click here for the menu.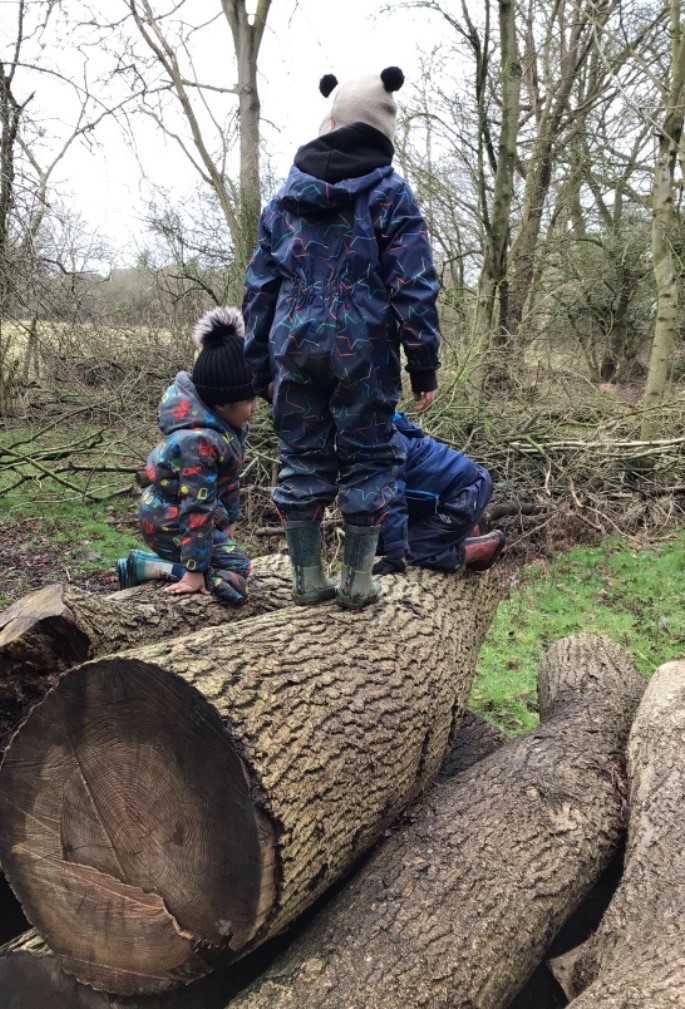 Dates for the Diary
Friday 17th November - Inset day
Friday 1st December -Decorations Day AM (parents invited)
Wednesday 6th December - AM Foundation Stage Christmas Performance
Thursday 7th December -PM Foundation Stage Christmas Performance
Friday 22nd December -End of Term
Monday 8th January -Spring Term starts
Week Beginning 27th November - Stanley's Stick by John Hegley
Phonics
This week the children will be learning the phoneme f, ff and l. The children will be introduced to f and ff at the same time. We have seen lots of children really keen to write and have a go at making story's up using the story stones -it has been fantastic to see!!
Maths
This week, the children will continue to engage with activities that draw attention to the purpose of counting – to find out 'how many' objects there are. Adults will need to continue to name the objects being counted to emphasise the numerosity of the set, e.g. Would you please collect 6 crayons and bring them to me? The children will revisit the concept of 1:1 correspondence by making sure that they match collections of objects to their representations. They will develop their understanding of the concept of cardinality – that the last number in the count tells us 'how many' things there are altogether – and begin to apply this concept to count more abstract things, such as claps and jumps.
In the classroom you will see.... lots of practising for our Christmas performance, getting creative with sticks just like Stanley did, making and designing our own, using sticks as paint brushes, using play dough to build mini structures, lots of story scribing and role play.
Week beginning 20th November - The Leaf Thief by Alice Hemming
Phonics
This week the children will be learning the phonemes h and b. They will be learning no new common exception words this side of Christmas, but we will be working harder to recap these words and embed them. It has been fantastic to see so many children trying to read and write, their confidence in Phonics is really starting to shine!
Maths
This week, the children will build on their understanding of the composition of numbers by investigating the composition of 3, 4 and 5. Composing and de-composing numbers involves the children investigating part–part–whole relations, e.g. seeing that 3 can be composed of 1 and 2. Through practical experience, they will consolidate their understanding of a whole being made up of smaller parts. They will begin to recognise that numbers can be made by combining parts in different ways. A key focus will be the spatial arrangements that can be made with different combinations of the same number of objects.
In the classroom you will see... Discussing the season of Autumn, making leaf necklaces, sensory autumn tuff tray for children to explore.