PRE-SCHOOL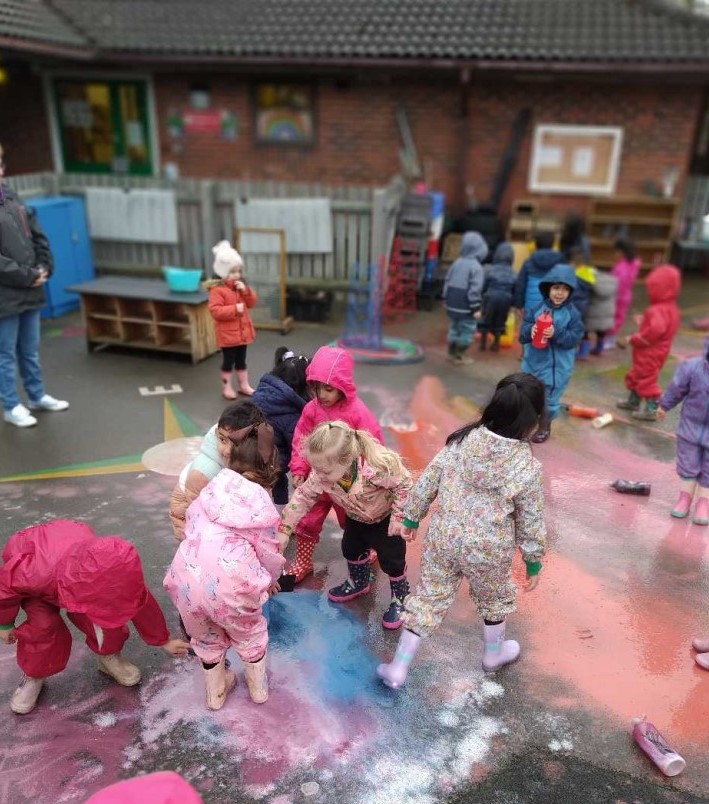 Every child deserves the best possible start in life and the support that we give them fuels their every potential. We believe that quality provision has a major impact on future life chances. A secure, safe and happy childhood is every child's right. High quality early learning makes the most of each child's abilities and talents as they grow. It is our role to give children the broad range of knowledge and skills that provide the right foundation for good future progress through school and life. We passionately believe in providing children with a rich variety of learning experiences and the children are at the heart of everything we do.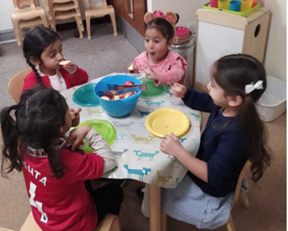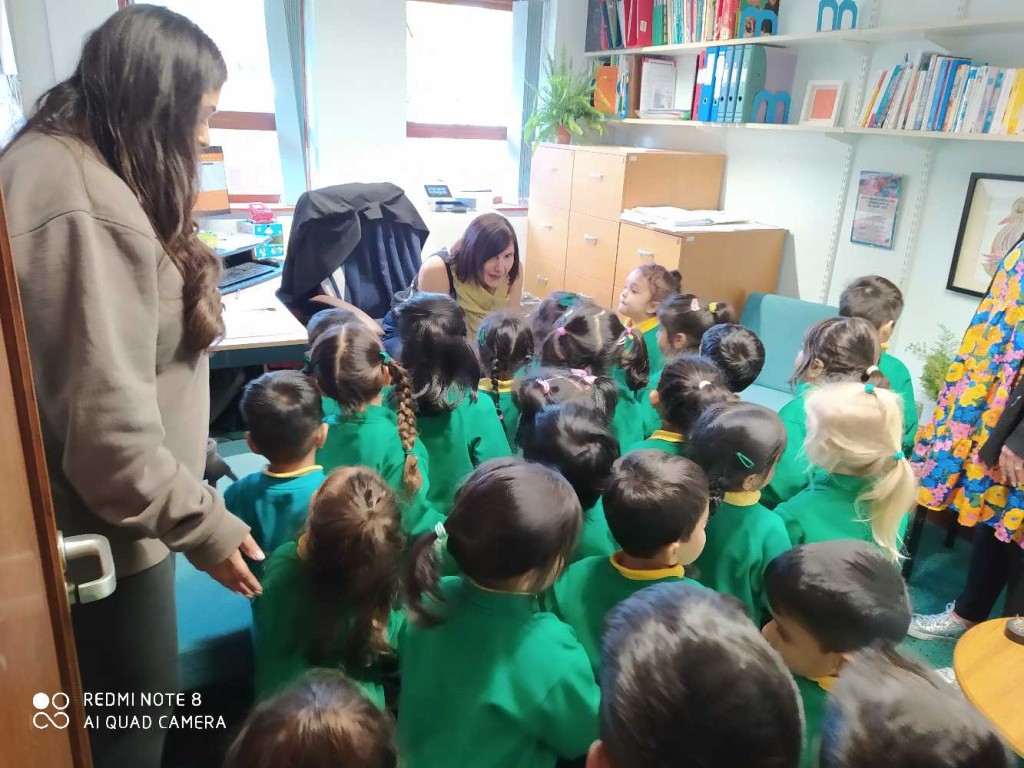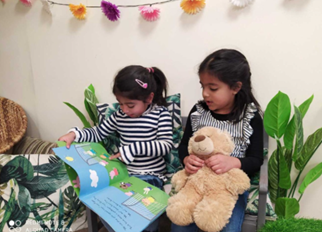 We are extremely passionate about children developing a love of learning, and we do this by immersing the children in a dynamic and exciting environment in which they are supported in the acquisition of communication and language skills and in their physical, personal, social and emotional development so that children of all ages and abilities make excellent progress in their learning. We believe in creativity, exploration and first-hand experience and want our children to be great thinkers who from the earliest stages begin to develop independence and the ability to think for themselves. We are a multicultural school and celebrating all the major religious festivals and events across the year is a significant part of our curriculum. Please click on the link below for our pre-school curriculum.
Learning Outdoors is a significant feature of our work at Woodland Grange. We look forward to giving our 3-year-olds some wonderful outdoor learning opportunities.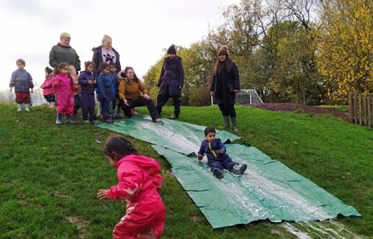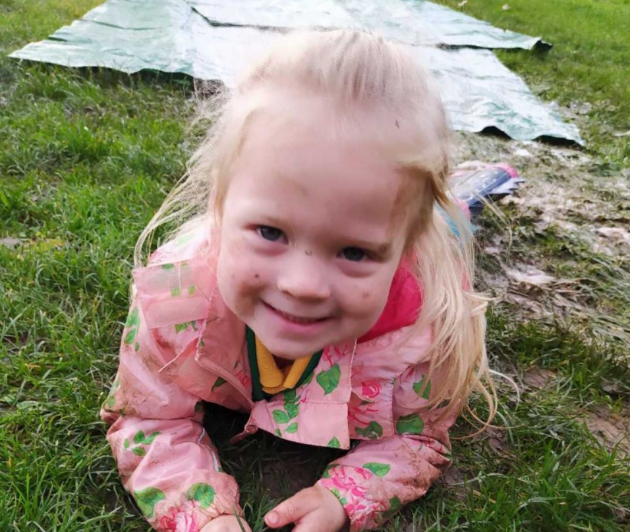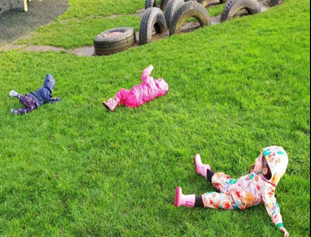 The pre-school has its own secure entrance and dedicated rooms within the main school building. It has its own outdoor play area and at times will benefit from being on a main school site by having access to the school's wider resources and environment. The pre-school is included within aspects of school life and are an important and an integral part of the school. We value the school Aspirations and form the foundations for these within pre-school.
How will I know how to support my child with his/her learning
We are committed to building close relationships with our parents/carers and interact in a variety of ways to help them support their children at home. Each child is allocated a key-worker who will work in partnership with child and their families to enhance learning, celebrate successes, offer support and to have an outstanding knowledge of each and every child.
We use TAPESTRY, a system that we use to record your child's learning. As soon as we save a photo or video and a written statement about your child, a record of this is sent to your mobile device (smartphone or tablet) so that you can see exactly what your child has been doing at school. TAPESTRY will enable you to talk to your child about their activities in the pre-school and doing exactly this will further extend his/her learning. Using the same, simple to use system, you can also record activities and leaning at home to share with us.
---
Parents may alter their child's sessions four times a year (dependent on sessions being available) at no charge. Changes can ONLY be made end of Autumn 1, Autumn 2, Spring 2 and Summer 2.
Please note - non-payment of due fees will lead to withdrawal of the place(s) offered (see Admissions and Charging Policy).
---
---
---
---
| | |
| --- | --- |
| | |
| | Settling In Policy |
| | Missing Child Procedure |
| | Fire And Emergency Procedure |
| | Ofsted Report 2013 |